The answer is, no. They will never stop coming as long as there are wickedly creative devoted Conan fans out there and I'm thankful for it.

So, as promised, albeit a day late, here is the second half of the latest batch of custom Conan action figures. Enjoy...

This first one is a simple one but a good one. It's clearly meant to be the movie version of Conan, noting the headband and the distinctly Arnold looking face. I really love the musculature of the figure...



And speaking of movie version Conan, this is a brilliant piece based on the "Battle of the Mounds" scene towards the end of the movie. Such great care and attention to detail was put into the armor that i have to give this one mad props! The armor alone gets an A+...



This next one is pretty loosely based on Conan, given the almost blone hair and all, it feels almost more like a Kull figure or something, but the creator called him Conan so I'm taking his word for it. Despite its less than traditional looks, this one is still a real winner. Note the battle axe he's holding that was apparently made from scratch by the customizer based on the weapon used briefly by Conan in the fist movie...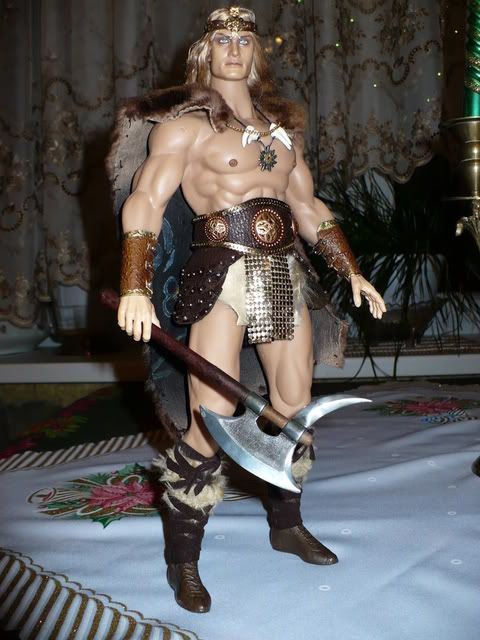 He also made a really beautiful custom sword and sheath...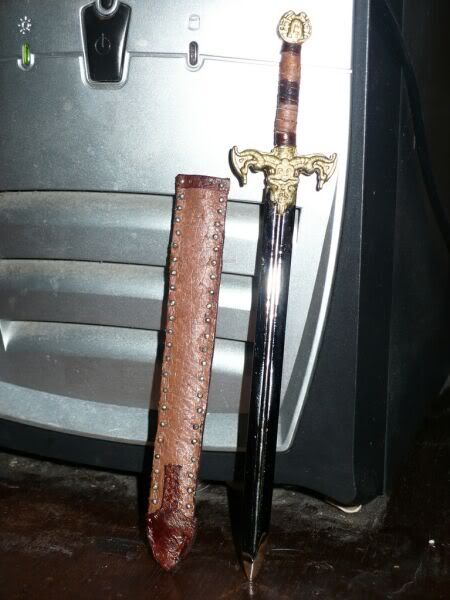 And since we had Red Sonja last time, it's time for another one Conan's hot barbarian chicks, none other than the Queen of the Black Coast herself, Belit...



She could use a good meal or two!



Now this last one is a pure work of art. Another based on the movie Conan, the thing that sticks out the most with this figure is its unerring accuracy in detail. i just can't get over this one. And if it wasn't awesome enough, the creator had Conan fighting the Predator! Can you imagine that fight? The Predator wouldn't stand a chance...



That's it for now, check back for more Conan blogs coming soon!