Nothing says, "I'm a ruthless and canny barbarian warrior," like standing there, looking tough and slowly and deliberately drinking a watermelon flavored slurpee.

Thanks to the folks at 7-11, you could do just that with a series of Conan cups that came out in the late 70's and early 80's. They weren't Conan exclusive, meaning that they had all kinds of Marvel heroes to choose from (ie. Spider-man, Hulk, Captain America, etc.) but nothing is cooler than the Conan ones to me.

Check them out...




This one is my favorite design...




And if that's not enough for you in the field of Hyborian plastic drink-ware, you can have some of Conan's friends as well...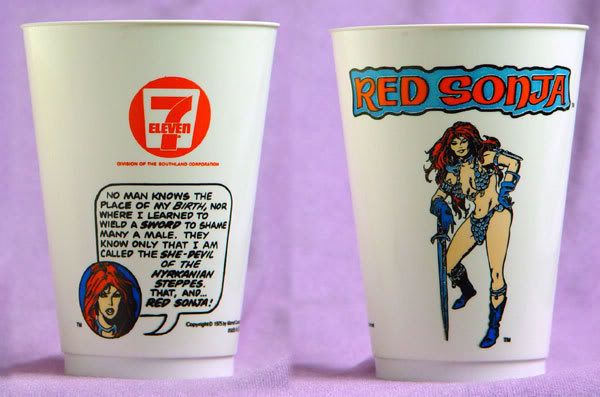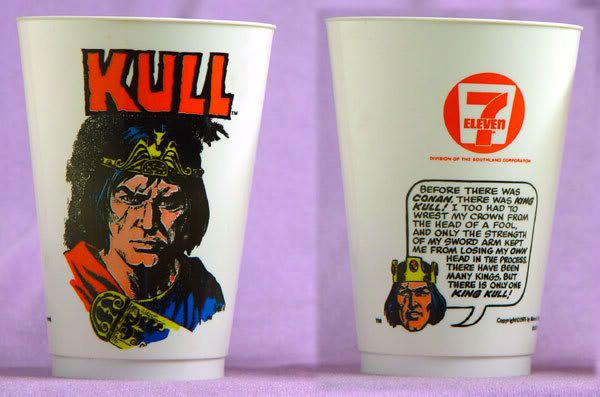 By Crom! They're Slurpee-rific!