Well, it's that time again for another round of custom Conan action figures! It's seems like the customizers out there just can't resist taking a crack at the greatest son of Cimmeria, and I don't blame them. Last night, I went through a huge collection that I found by various customizers and culled this nice array of our favorite barbarian.

I'm not going to go on and on about them, because you can all see for yourselves that these are some of the best I have found to date. So let's just sit back and enjoy the show!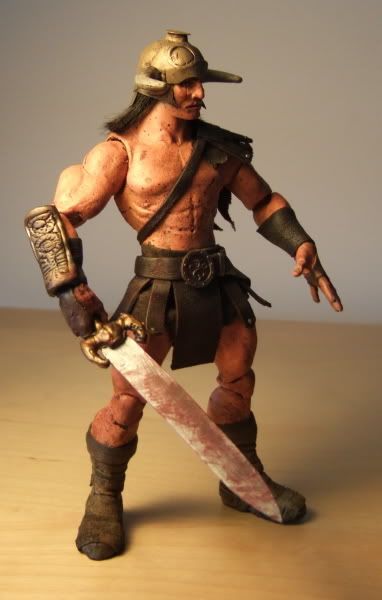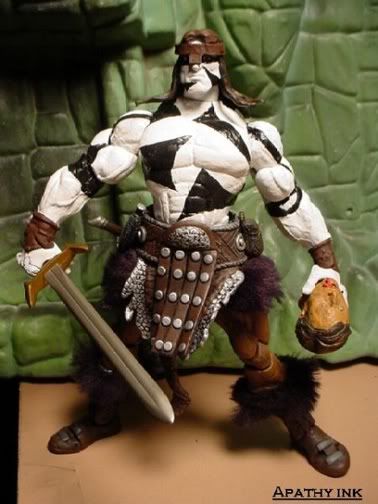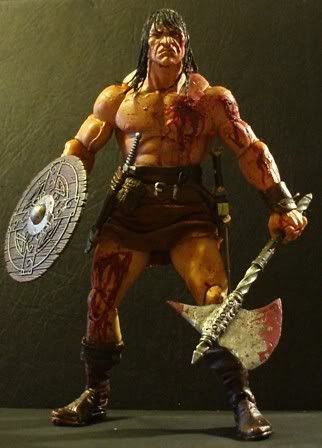 Crom! What a great display! My hat's off to all the creators! In related news, a good friend of mine who happens to be one of the best action figure customizers I've seen has taken up my personal challenge to him to make a Conan for me. I haven't seen it yet, but considering his abilities, I imagine that it's going to be quite a sight to see and I can't wait to add a one of a kind Conan piece to my collection. So keep your eyes on this blog as I'll be sure to post the pics of it right here as soon as it's done.

More conan blogs coming soon!