My fellow blogger homie, Calvin, from
Calvin's Canadian Cave of Coolness
posted a slew of custom Mego action figures and the one that totally caught my eye was this brilliant (and quite busty) Red Sonja figure, clearly designed after the classic Marvel Comics representation of the character.
Hmmm... this is starting to turn into Red Sonja week here on the blog! I'm sure you readers don't mind. ;)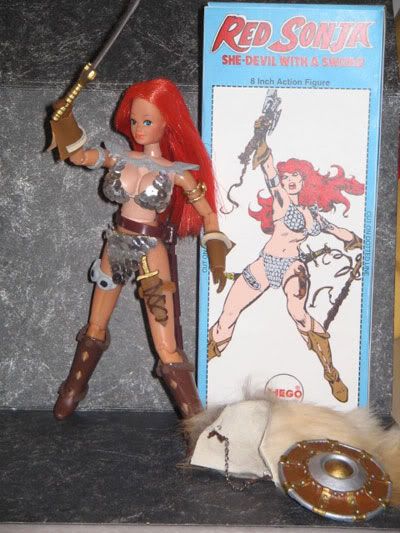 If you're unfamiliar with Mego action figures,
here's a shot of my very own original Conan Mego
that was a birthday gift from my good homie and CROM! commenter, Acorndog!
*UPDATE*
CROM! reader, Kal, was cool enough to send me a link to more pics of this awesome Red Sonja custom by Jason Roberts! Thanks Kal, and mad props to Jason!